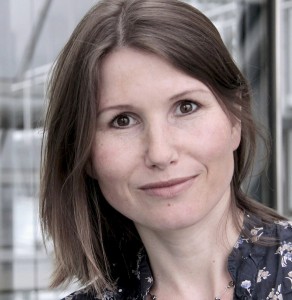 The idea for this film came out of a short portrait of Mamlok that I shot in 2011 for the annual commemoration of Kristallnacht, the Nazi-led nationwide pogroms of November 1938. After meeting the composer, we quickly realised that we'd need a much longer film to tell the story of this remarkable artist. What finally decided things was the fact that she'd made plans to travel to New York, the city she'd lived in for more than sixty years and where one of her works was to be performed at the League of Composers' Season Finale Concert. Mamlok was determined to oversee the orchestral rehearsals, while also taking the opportunity to revisit some of her friends in New York. By accompanying her on her journey, we had the chance not only to learn more about her life and her music, but also to watch her at work.
While we were preparing to shoot in New York, the cameraman Ronald König and I began thinking long and hard about exactly how we'd make this portrait. Mamlok's agent Bettina Brand, who helped get this film off the ground and provided a great deal of support for it, had given us a long list of concerts, events, public meetings and musical performances for the months ahead. It wasn't exactly the typical itinerary of an eighty-nine year old composer. Before she'd returned to Berlin, Mamlok's music had been largely unknown in Germany. Changing this state of affairs mattered a great deal to her.
In view of this, it quickly became clear to me that portraying Mamlok meant following her about. This was the best way I could show what mattered and had always mattered to her, what she had worked at her whole life, what had sustained her when times were hard, what had enabled her to make brave decisions, and what had influenced and shaped her and kept her going – "movements" in every sense of the word.
The result is  a film about Mamlok that is very much of its moment; a film that offers insights into her work and her life, and in so doing reflects the most important moments of that life. This is why the film shows a woman between Berlin and New York, someone who has found her way through her faith in the power, indeed the necessity, of a new form of music, and who has managed to preserve her hopes while keeping both feet planted firmly on the ground. As we are only too aware, for most of her life it was very far from clear that things would turn out for her the way they did.
Anne Berrini